Every golfer wants to hit the ball further.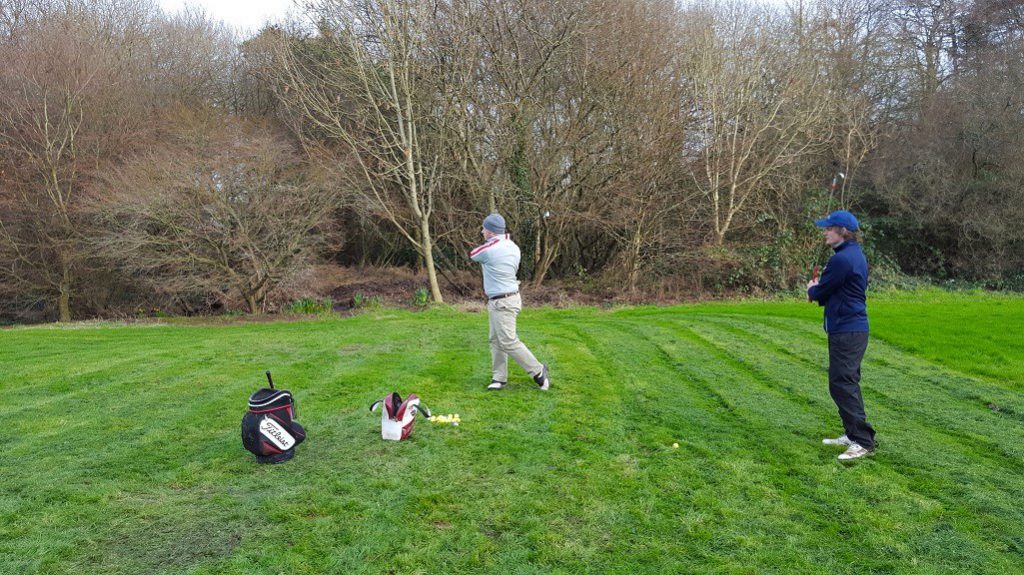 We are looking for volunteers to take part in a two-month study on "hitting the ball further". This golf study has already started but we would be delighted with a few more golfers to take part. Our final date for volunteers to start is next Saturday the 6th of February between 11 am and 12 pm.
Certainly, this study entails training a right-handed golfer to start practising swinging and learning to hit golf shots left-handed to increase their right-handed clubhead speed. (Or vice versa if you're a left-handed golfer).
Notably, what this study will involve initially, will be measuring the club head speed of each participant's normal golf swing. Then each participant will be required to practice their opposite handed golf swing for, a one-hour practice session every week for two months.
We have coaching support meetings at our practice ground in Riverstown every Saturday running for 8 weeks from 11 am & 12 pm and from 3 pm to 4 pm. Specifically, we would kindly ask each of our participants to attend a weekly meeting if possible. We would like to talk to our participants about their progression and observe each participant hitting 25 shots.
Any type of golfer is welcome to join and if you're interested. This golf study will not cost volunteers anything to sign up.
Golf Lessons Cork | Cork Golf Lessons | Golf Study | john@johndooleypga.ie | Tel. +353879277997 | www.johndooleypga.ie