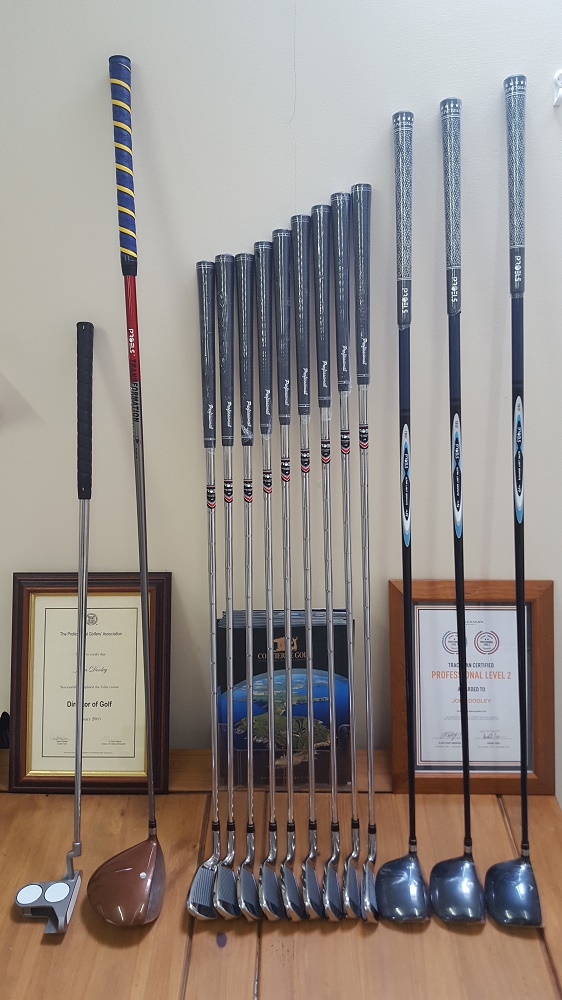 We have a starter pack deal for clubs and golf lessons for people that would like to take up playing golf. Learning to play golf can be challenging at times and it is important to get off on the right foot. A series of golf lessons with the right set of clubs to suit your new golf swing are a must. The deal we offer is for 9 irons, from 3 iron to Sandwedge, a putter and four woods ( from a seven wood, a five wood, a three wood and a driver). This is an ideal set of golf clubs for guys and or girls starting to play golf. We offer the golf clubs in both left-hand and right-handed sets.  I would suggest that this is a deal worth investigating without paying out a large outlay.
The price for the clubs and the golf lessons is €360.00.
To arrange to buy or to look at the clubs before purchasing, please contact: John Dooley at John Dooley PGA at 0879277997.
Notably, contact US | john@johndooleypga.ie | Tel. +353879277997 | www.johndooleypga.ie