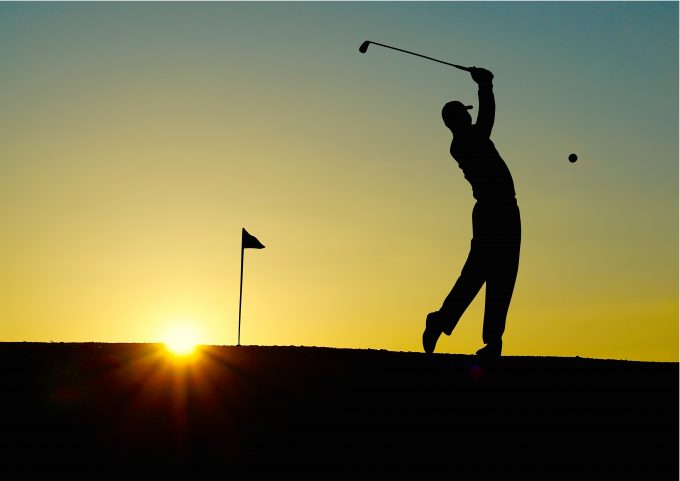 Sequencing a Golfer's Golf Swing
A miss hit can be the result of a quicker than normal golf swing or a golfer's swing is out of sequence (one part moving too fast or too slow for the other parts to coordinate). This action can also be described by golfers by saying, that "you are swinging too fast", "your back-swing is faster than your downswing" "you need to control your swing speed" "your back-swing to downswing is too quick" and etc.
I have from time to time talked about rhythm and golf club timing by simplifying the term or movement by saying "you need to pause at the top of your golf swing". This comment can come and I note with its own set of problems. My point here is that words and different types of golf swing descriptions affect each golfer's internal body movements differently.  In other words, tomato – tomatoes this is same fruit just said and spelt differently.
Back-swing
During the golfer's back-swing, there is a point when the club will stop moving in one direction and start in another direction. That does not mean that the body has stopped moving too. In fact, you may notice with really good players that their body is moving ever so slightly (starting the downswing) before the club reaches that point at the top of the back-swing.
There is evidence to support that at the top of the back-swing if you stop moving all the parts of the swing altogether. You can be reducing your body speed and the tension that produces distance. However, this type of swing and pause drill may be necessary for some golfers to practice. This type of swing feel might work for you to feel your type of swing sequence.
The following note is a golf swing drill that can improve a golfer's golf swing movement from the top of the backswing to starting his/hers downswing.
The Drill
So if you imagine standing on a sheet of ice. Without using a ball, set up as normal with a 6 iron. Now make a slow backswing, and as you become aware that your upper body is getting close to the top of the backswing or at the end of your turn away from the ball. Now feel that your movement is slowing down, and at the same time push with your right (back foot) foot as though you're trying to spin it away from the target. It's not likely that your foot will move with spikes on, but, the pressure that you are creating may start your hips to translate and turn in the opposite direction or toward the target. Or another way to say this is, as you reach the top of the backswing, start turning your hips to the target.
This is a bit of a mouth full, but, it's a pretty good activity whilst watching your swing from a mirror.
What effectively is happening, is that the lower half of the body is now moving before the upper half of the body has reached the top of the backswing. This can encourage the arms, hands, and club to slot into a good striking position. But, this type of drill will take some time to master.
You could start by making this type of movement slowly, then try to quicken up the speed of this drill. I tend to coach this type of drill as an add-on to the practice session that would help improve timing. This type of drill can become over complicated quickly. So please keep the thoughts simple and too the point.
Notes to consider
If this works for you great, if this tip is too confusing, please feel free to contact me to discuss. Sequencing a golf swing.
Contact John Dooley PGA | john@johndooleypga.ie | Tel. +353879277997 | www.johndooleypga.ie