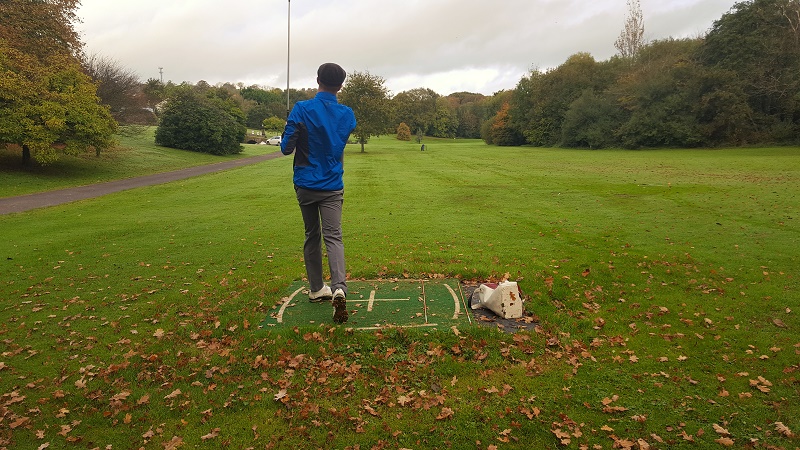 Overcoming Nerves
Rather than fighting nerves (sometimes the nerves can return with overpowering emotions resulting in poor performance) overcoming nerves are not easy to do.
One strategy suggested by Robin Sieger is to accept the nerves and not focus on them, remove that any value from them and let the nerves flow over us, in a detached manner, observing them but not enduring them. This method can be applied when adapted into your pre-shot routine.
During your pre-shot routine or when you are playing a shot of importance.
The goal is to remain calm, positive and confident. These emotions can be practised as part of your pre-shot. Let's take the stage on the practice ground, in your mind recreate a shot when you felt most nervous and the outcome was poor.
If you do not have a pre-shot routine, for the most part, I would suggest creating one. Consequently, if you cannot feel calm, positive and or confident as you are working on your pre-shot routine. In this case, practice acting and feeling those emotions from your previous life experiences. Then, you can start practising feeling calm, positive and confident about your pre-shot routine.
During the actual on-course golf shot just simply go through your pre-shot routine. With this in mind, set up to play the shot, be aware of the nervous feelings, remember how you practised controlling those emotions.
If you are struggling with finding or creating your own personal pre-shot routine? Notably feel free to call or text on 0879277997 and or email john@johndooleypga.ie to discuss what I can work with on.
Referencing from *Golf's Moment of Truth
Contact John at the following information. | john@johndooleypga.ie | Tel. +353879277997 | www.johndooleypga.ie