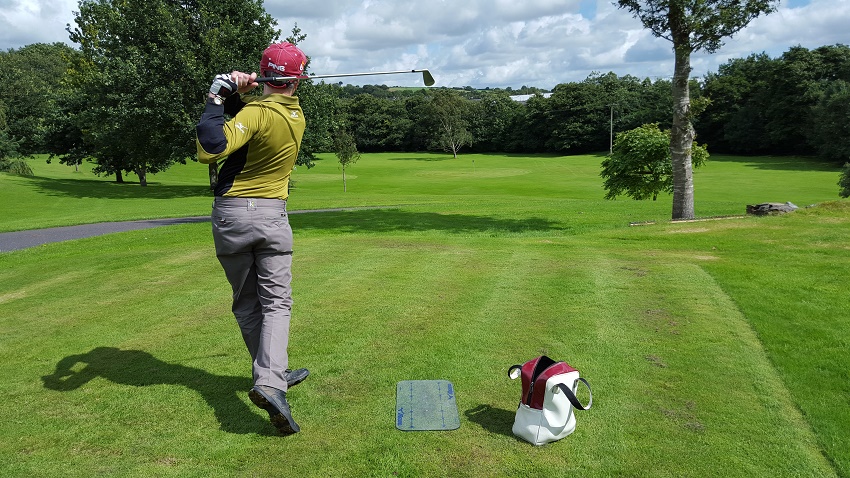 Significant changes to coaching methods and golf lesson structures, 2018.
In recent years, I have coached golfers very successfully from a three-golf-lesson package. Also, I certainly believe that every golfer that I have worked with has improved how they play the game of golf. Certainly, some golfers improve more dramatically than others. However, significant changes to coaching methods and golf lesson structures are required for 2018.
Clearly, golfers that were coached with 4 to 6 cork golf lessons played a lot better golf compared to 1- 3 lessons. Which of course makes a lot of sense. However, comparing a standard a 30-minute golf lesson to the 3 lesson package, I found that the once-off lesson really did not add much to the golfer's game. Also, it was hard to obtain accurate feedback from the one lesson golfer compared to the golfer on the three lesson package.
Starting, 2018, John Dooley PGA will only be offering golf lesson packages over a specific time period. The structure of the package will consist of specific coaching activities centred around the golfer. Also, the ideal time period would be 6 to 8 weeks to complete the 3 x 30-minute lessons depending on the type of skills being coached.
Golf Lesson packages:
All golfers alike are very welcome. Also, you can identify yourself as a beginner and be starting to play the game for the first time. Certainly, you might not have played golf in a few years and you are looking for a golf lesson package to get back into the game. Equally, golfers that are playing golf for a number of years and they want to work with a PGA Golf Coach to reach their goals. The main theme of each package is working on your swing three different parts of your game.
Without question, I stand behind this statement your game will improve or your money back.
However, each pack of golf lessons are completely adjusted to suit each golfer's needs and requirements. Golfers can pick from the range of skills such as; full swing technique, driving, iron play, speciality shots, pitching, chipping, putting, bunker shots & more.  More options can be identified as an accurate pre-shot routine, the mental game of golf and etc.
Club fitting packages:
Typically, using trackman each club fitting session will take an hour or so to complete. The following data is needed to identify the best-fit golf clubs are as follows:
The right shaft flex and weight
A suitable club head type
The golf club lie angle
The grip type and the grip thickness to suit the golfer's hand size.
Notably, my research suggests that a 30-minute golf lesson within two weeks of the fitting resulted in a very positive impact on their ball striking.
Please CLICK HERE to read more about the available types of sample golf lesson packages. The really important part to all of the packages is the golfer's practise schedule. Both the golf coach and the golfer need to work as a team to get the most out of his or her coaching time together. Build a strong working relationship and become a better golfer.
Golf lesson structures, 2018. | john@johndooleypga.ie | Tel. +353879277997 | www.johndooleypga.ie