My 5 great reasons to start playing golf today!
Everyone has 5 great golfers reasons to start playing golf today. I got dozens of reasons why people should start playing golf, and I have heard all sort of reasons why people say that they can't play. But, golf is a great game to play, and I was thinking about my top five.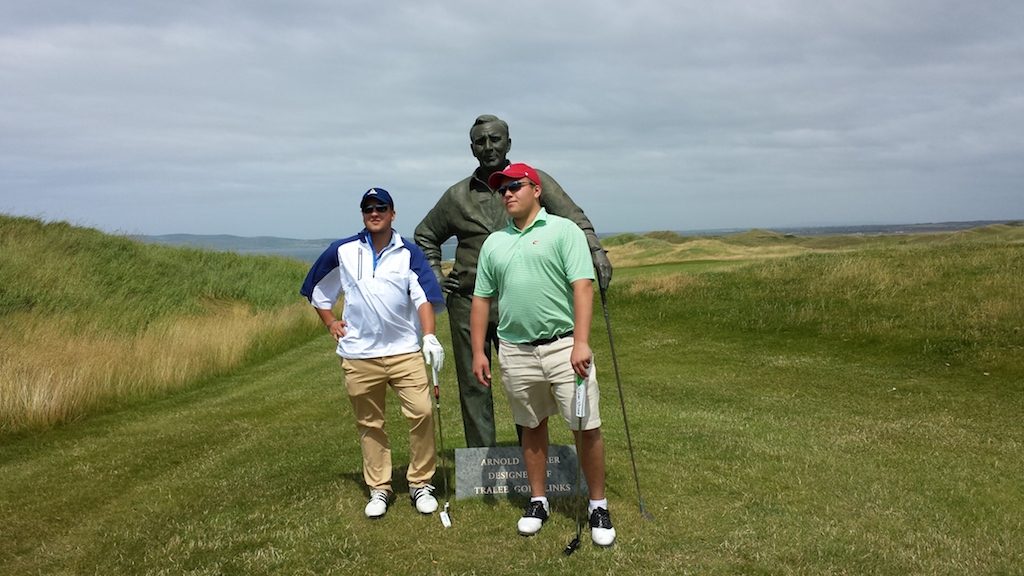 Top Reasons:
Golf Fitness: playing golf twice a week will have you walking six to eight kilometres per round! Of course, that depends how many golf balls you are looking for and if you help your playing partners look for their golf balls too!
Friendships: Join a golf club and start playing golf. As you play weekly, sign up to the various competitions and play with different people. It's easy to meet new golfers that play regularly play golf at a golf club.
Fun Golf: make golf fun, and I recommend to the primary goal for every golfer is to play golf and have fun. There are all golf types, such as crazy golf, play nine-hole courses, play pitch and putt, frisbee golf and practising golf. Playing golf creates your own stories and will ill luck happens to your friends during a round of golf. There is nothing better than telling your embellished story at the 19th hole rehashing the whole series of events.
Golf and Travel: golf travel and golf tourism is also a great reason to travel. Travel to Portugal, whether it's to the Portuguese Algarve visiting the various beaches and play golf every second day. Perhaps, go to Lisbon, play golf in Cascais and visit all the historical treasures around Sintra. The travel choices are endless.
Stress: we need an outlet to take your mind of the everyday job and life! Playing golf is a hard game to play well, but I would suggest to start off the game by taking some golf lessons from your local PGA Golf Professional. Playing golf in the fresh air and away from other distractions is excellent for our mind and bodies. So start playing golf today!
Contact John Dooley PGA
If anyone needs any advice about starting up the game of golf and what to do about starting the game, golf clubs, etc. Please feel free to contact me, and I would be happy to help you out in any way that I can. Click HERE for my contact information.
Notably, Contact US | john@johndooleypga.ie | Tel. +353879277997 | www.johndooleypga.ie