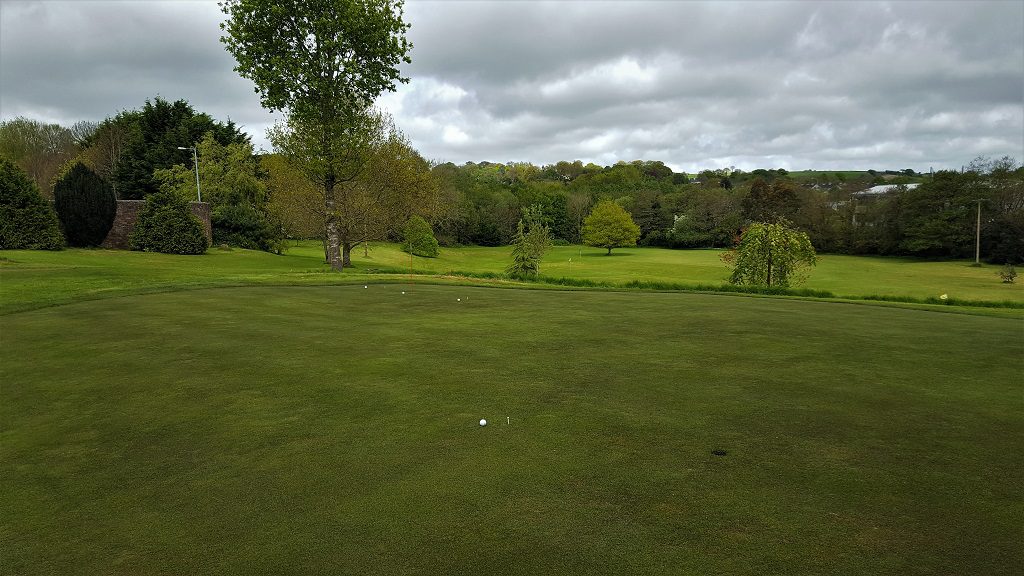 Improve Putting Distance Control with Practice Drills
Improve putting distance control and stop three-putting. The following drills are for you to work on to improve your putting distance judgment.
Place three tees on the green and each tee is approx. 10 foot apart from each other. Ideally, you are also 10 foot away from the 1st tee also. Now take three balls and start by stroking the 1st putt to the 1st tee, 2nd putt to the 2nd tee and the 3rd putt to the 3rd.
Our goal is for the ball to finish approx. a foot past each tee.
Take two approx. distances of 20ft & 30ft and use 4 balls for this drill. Go through your setup process (pick the line, aim the ball to the line, make practice strokes to feel the distance to hit the putt), aim the putter behind the ball along the line you are intending to hit.
Then turn/twist your head and fix your eyes at the hole/target.
Notably, don't move your eyes or head to look back to the ball. With your eyes fixed on the target, make the stroke and hit the ball to the target. Jordan Spieth performs a similar task for his short putts from time to time. Repeat the same method for the 30-foot putt.
In particular, our goal is for each ball to finish at the intended distance targets.
Finally, take a 20-foot putt and use 3 balls for this activity. Go through your normal set up routine.

Making a good stroke hit the 1st putt past the hole
Making a good stroke again hit the 2nd putt short of the hole
Finally, the intention is to hit the last putt into the hole.

Regardless of the outcome of each putt. The goal is to keep with the plan of hitting each putt long, short and at the cup/tee/target.
Contact Us
Also, keep going and keep practising. This is a good video link to youtube about putting CLICK HERE 
Contact John Dooley PGA to play better golf | Improve Putting Distance Control | john@johndooleypga.ie | Tel. +353879277997 | www.johndooleypga.ie