Five ideas for Christmas golf gifts for golfers
Ahhh! Last minute stuff! When you can't really think about what to buy a golfer for Christmas? Well, I have 5 golf gift categories that might help you decide on a gift to buy. I have picked out these ideas that might help you find the last few bits for your Christmas Golfer. Furthermore, it's likely that he or she may already have a lot of these items. But, it's worth checking out what they have in their golf bag? Therefore, the following list talks about golf prints, golf lessons, weekend away ideas, a list of golf books and a few golf gadgets to think about.
1. Golf photography and buying a print of a golf hole.
May I suggest taking a look at Mr Patrick Koenig website at www.pjkoenig.com/ireland/. To view the range of golf prints that he has on offer. Simply, select the type of picture you want and you can order a print to the size that you want. Once the print arrives, take the print to the nearest framer. The average cost of a poster size of 18 x 12 is approx. €110.00, but do ask for the cost of postage. I would suggest adding €40 – €100 to your budget to buy a frame for the print. (Might be a bit late for this gift, but it might be a nice idea for a birthday gift during 2018)
2. Play better golf from John Dooley PGA Golf Coach:
The three golf lesson package: Price for Christmas €120.00 per package type
A, golf lesson package to improve the golfer's short game (putting, chipping & bunker play)
B, golf lesson package for golfer'ss getting into golf and playing (full swing lesson, driving lesson, short game chipping and putting lesson)
C, golf lesson package for the advanced golfer (swing specific golf exercises, improving pre-shot routine and improving how to score)
Hit the ball longer and off the tee using Trackman:
As a golf coach, I find that using trackman to analyse a golfer's golf swing is quite accurate. This information is gathered by the golfer hitting a number of tee shots and irons shots. Depending if we are working on driving or just looking at the data from the clubface and swing path are doing a the point of impact. I typically recommend that we meet again no less than three weeks later to investigate whether the golfer is on the right pathway or not. This type of option is available at €150.00 for an hours trackman analysis and a 30-minute follow up golf lesson. Also, the hour's trackman session can be used for a Driver or an iron fitting session. All of these golf lesson options can be sourced from John Dooley PGA – 0879277997 & email John@johndooleypga.ie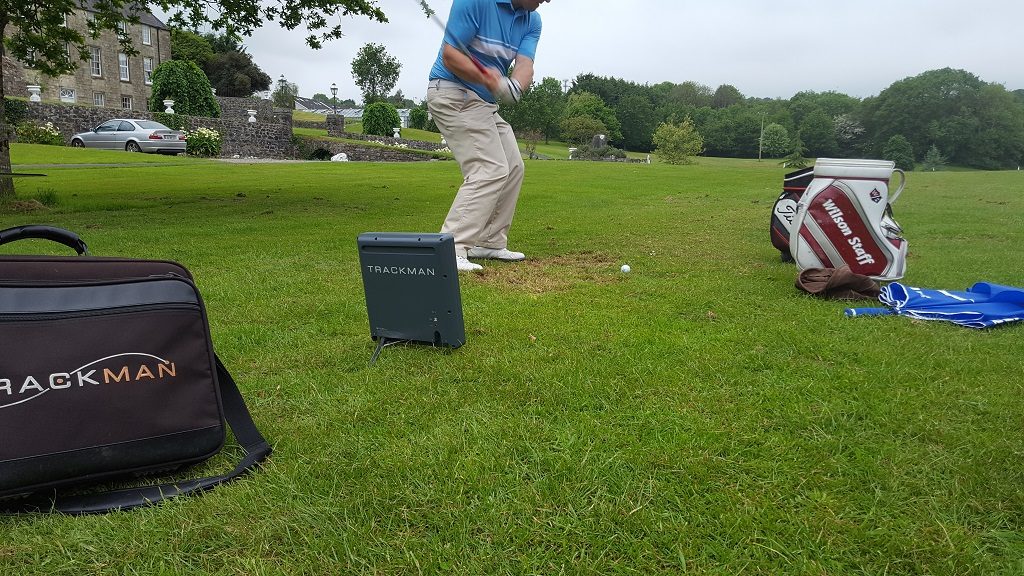 3. Weekend breaks for golfers and partners!
If you would like to look into a nice hotel with local golf courses to play for a weekend may I suggest to you the following locations and hotels?
Rosapenna Golf Resort: there are two golf courses on site which makes life very easy. The resort offers a package for 2 nights and 2 rounds of golf from €250.00. However, it is a long drive to get up there from Cork and I would also suggest adding an extra night.
Lyrath Hotel Kilkenny: I would suggest to buying a gift voucher for a weekend for 2 nights B&B, add in an hour spa treatment and also ask the hotel booking agent to add in the price for golf at Kilkenny Golf Club and Mount Juliet Golf Club. Suggest guide price from €400.00
Lahinch, Co. Clare: I would suggest being really specific about the dates for this type of gift. The reason for is that Lahinch is a busy golf course and you would need to check what dates are available before you book the following. One round at Lahinch Golf Club & Trump Doonbeg along with two nights B&B at Moy House. Please note, you would have to book the tee times & hotel separately. I would suggest looking at April or late October for a mix of keener pricing rather than mid-summer. Suggest price from €650.00
There are a number of other areas that you can investigate such as Killarney, Dublin, Dundalk, Rosslare, Belmullet, Galway and Sligo Town. Also, not to forget, you could always select the town of Kinsale with games of golf at Old Head Golf Links and Kinsale Golf Club.
Should you like to arrange, please do contact us and we can arrange such packages very quickly.
A special note: Pricing is seasonal for both hotels and golf courses. For a quick solution, contact the hotel and buy a gift voucher for €300.00. Then, add a note explaining your gift intentions. However, please do ensure that your partner is aware that he or she needs to book extras.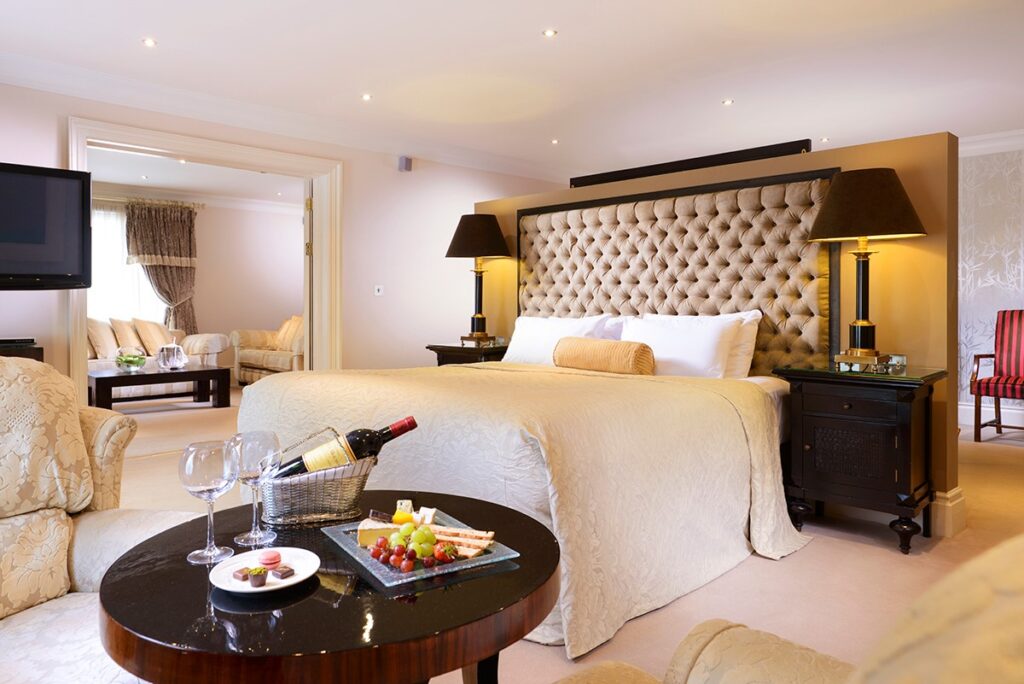 4. Golf Books:
a. Tour Mentally by Nick O Hearn
b. Emerald Gems Calendar 2018 Larry Lambrecht
c. Seven Laws of the Golf Swing by Nick Bradley
d. Ben Hogan's Five Golf Lessons
e. Fifty Places to Play Golf Before You Die: Golfing Experts Share the World's Greatest Destinations
f. Every Shot Counts by Mark Broadie
g. Man Walks into a bar by Stephen Arnott & Mike Haskins (jokes)
These golf books can be sourced from Amazon.com.
5. Golf Gadgets Christmas golf gifts for golfers
a. Bushnell Tour X Jolt Golf Laser Rangefinder €400.00
b. Golf buddy voice (hat-clip) €200.00
c. Garmin GPS golf watch from €120.00 – €440.00
d. Golf Game Live tracking €100.00
e. PGA Tour – Perfect Touch Practice Net €15.00
f. The Orange Whip €110.00
g. Notably, the swing fast poles €120.00 (ideal to improve the golfer's clubhead speed to hit the ball further)
Also, these golf books can be sourced from Amazon.com.
The range of golf gadgets that one can buy is endless. Certainly, the prices for the products are approximate as prices will change from retailer to retailer. Finally, should you need any advise, please CLICK HERE to contact us or mobile at 0879277997 or email, john@johndooleypga.ie| Christmas Golf Gifts for Golfers?
Christmas Golf Gifts for Golfers | john@johndooleypga.ie | Tel. +353879277997 | www.johndooleypga.ie